Ammonia Chillers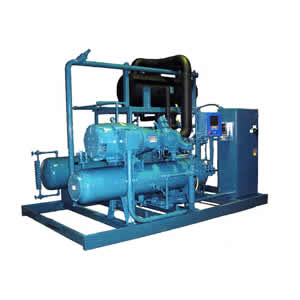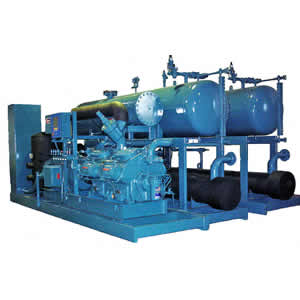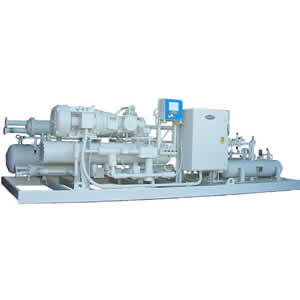 TEMPEST SPECIALIZES IN AMMONIA REFRIGERATION
3 Benefits of Ammonia Refrigeration Systems:
15-20% more efficient than HFC systems
60% less expensive than HFC systems
Natural Refrigerant (NO Delisting issues)
Ammonia has been the refrigerant of choice for large industrial systems for decades. The reliability and durability of ammonia components provide for the lowest life cycle cost of any chiller over a 20-year cycle.
Do you have a process that requires industrial chilling? Check out our Ammonia Refrigeration capabilities:
Tonnage: 2-Tons to 850-Tons
Temperature: Down to -28F
Condensing: Air, Water, or Evaporative Cooled
Evaporative System: Direct expansion, Flooded, Plate & Frame, or Shell & Tube
Compressors: Reciprocating or Screw
Short on Floor Space? We can design your Ammonia Refrigeration System in a CONTAINERIZED SYSTEM. Learn more about our containerized systems here.
TEMPEST GUARANTEES EVERY AMMONIA SYSTEM COMES WITH:
Fully welded refrigerant piping.
Industrial components ONLY
Components mounted on heavy duty steel skids
ASME certified pressure vessels standard
Insulation available as a standard option
Factory run test available as a standard option