Hot Oil Units (700F)
HOT OIL UNITS FOR SINGLE OR MULTI-ZONES
UP TO 700°F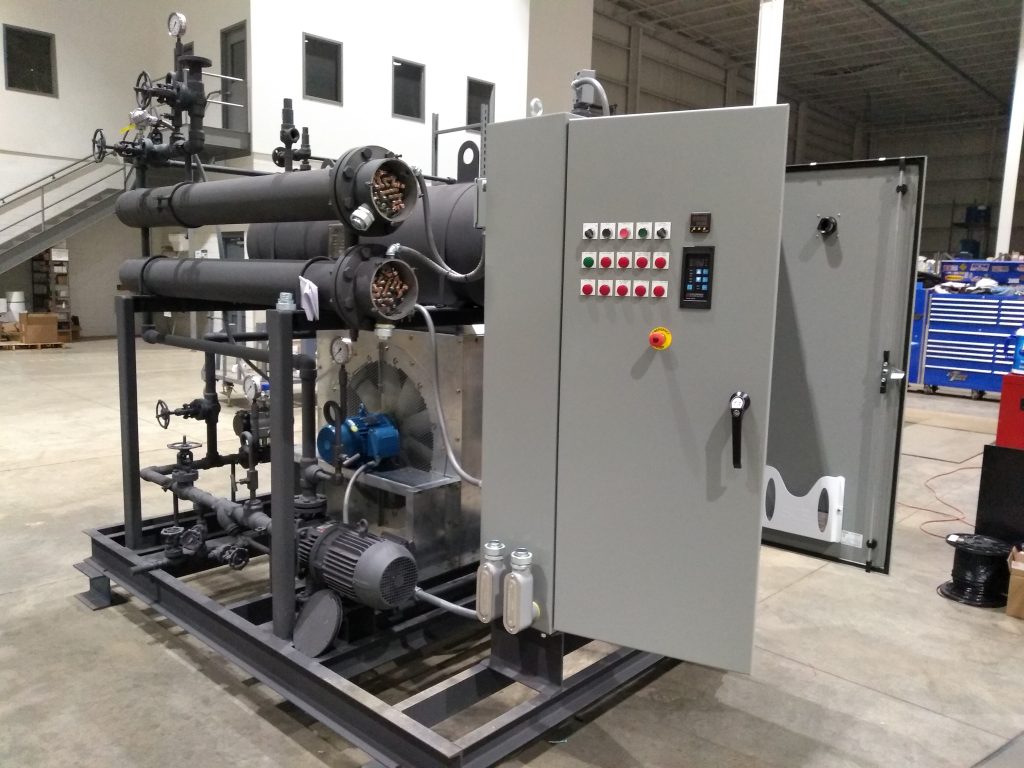 HOT OIL UNITS
---
EXTREME FLUID TEMPERATURE RANGES UP TO 700°F
---
HIGH FLOW CAPACITIES
---
SINGLE OR MULTIPLE ZONE CONFIGURATIONS
---
LOW WATT DENSITY ELECTRIC HEATING
---
SHELL & TUBE OR PLATE & FRAME EXCHANGERS
---
HIGH TEMP MECHANICAL SEAL | POSITIVE DISPLACEMENT | MAG DRIVE CENTRIFUGAL PUMPS
---
Tempest Engineering engineers and manufactures hot oil temperature control units
for industrial processes requiring fluid temperatures up to 700°F

. These units feature low watt density electric heaters, all welded construction to reduce leak points.
Systems are available in single and multiple zone configurations, with pumping capabilities up to 120 GPM and come completely pre-wired.
Every design starts with the proper fluid selection, and we have provided packages with fluids from all of the major engineered fluid manufacturers. Fluids must meet film temperature requirements for hot applications to prevent coking and carbonizing the fluid or freeze protection for cold applications to maintain turbulent flow for the optimum heat transfer coefficient.
FEATURES OF TEMPEST HOT OIL UNITS
---
INDUSTRIAL DUTY ENCLOSURES FOR OIL CONTAINMENT AND SAFETY
---
HEATABLE ENCLOSURES TO PROVIDE PROPER OIL VISCOSITY
---
PNEUMATIC FEED VALVES
---
STAND ALONE CONTROLS OR INTEGRATED WITH PLANT